Help and Documentation
There are several ways to get help in Pipe-It, depending on the level of help required.
Hypertext - short description of object in the user interface. The description usually appears within a few seconds when the cursor is placed over an object.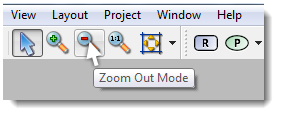 Pipe-It Help System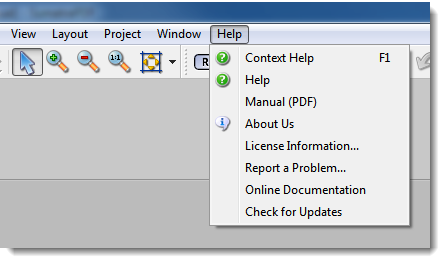 Pipe-It comes with a built-in help system where you can find Pipe-It and Streamz documentation (in English).
Pipe-It offers 4 different ways of accessing the same help content.
Help Assistant
Petrostreamz Help Assistant is similar to a web browser that shows hypertext content with links and images. By using this system, you can access the Pipe-It and Streamz documentation, a panel with a list of keywords, a bookmarks panel and a search system that allows you to easily find the content that you are interested in.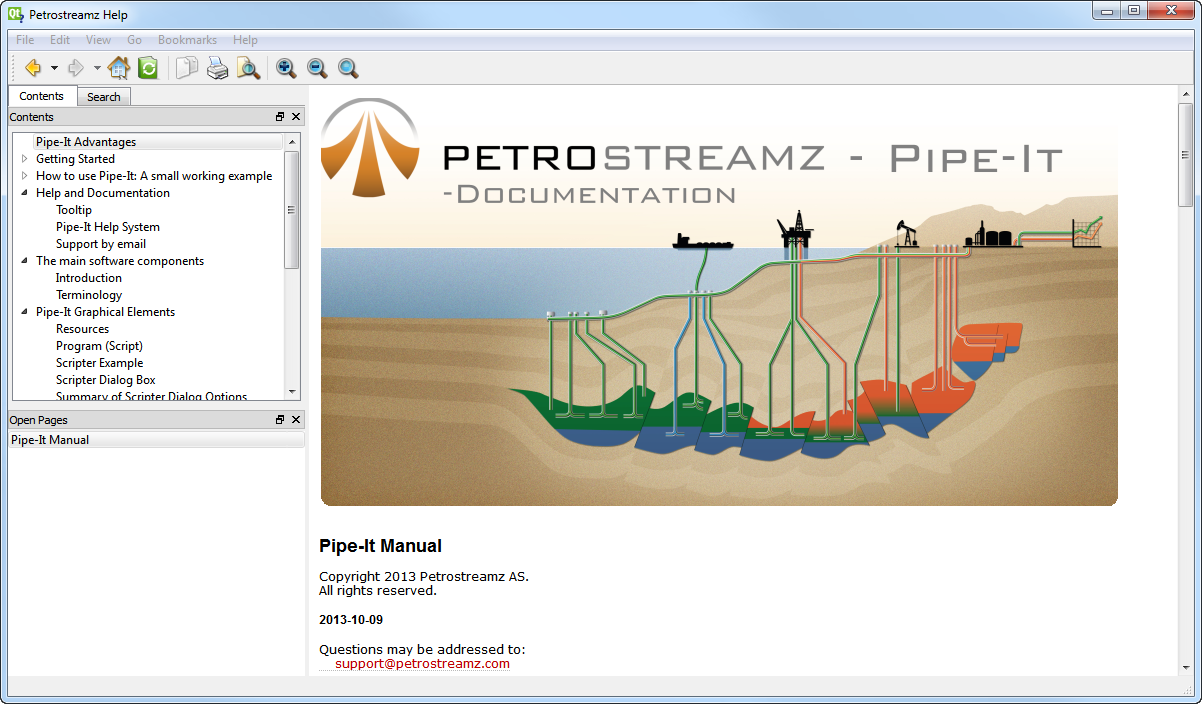 Context Sensitive help
Select an item on the canvas and press F1 will automatically direct you to the corresponding section in the Help Assistant. A Help button will also often be available in dialogs or help menus, providing fast access to relevant documentation.
Pdf Manual
If you have a program which can read .pdf files (like ​Sumatra PDF), pressing (Manual PDF) will open this documentation. It is suited for printing, however please be aware that the documentation often relies on navigation by hyperlinks.
Online Documentation
Selecting online help will direct your browser to ​http://help.petrostreamz.com. It is an online wiki system, and requires access to the internet. In the unlikely event Petrostreamz chose to update the documentation between releases, this will be up to date.
If you are using an older version of Pipe-It, this documentation will be valid for the current release. See the Pdf Manual or Help system for static documentation.
Support by email
Sending an e-mail - to the Support Department at ​support@petrostreamz.com is the highest level of help and can be used to resolve intricate problems when you are otherwise stuck.




Copyright © 2008-2013 Petrostreamz